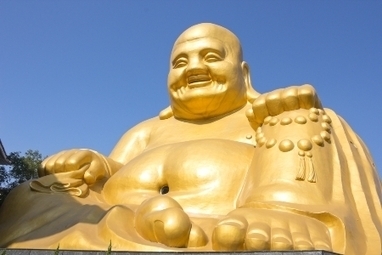 During its annual awards ceremony in Brooklyn, N.Y., today, the Intelligent Community Forum (ICF) named Taichung City, Taiwan, as the Intelligent Community of the Year.
Taichung City was represented by a delegation led by Deputy Secretary-General Ching-Chih Liao. The co-founders of ICF – Louis A. Zacharilla, John G. Jung and Robert A. Bell – presented the award to Taichung City, which succeeds Riverside, Calif., the 2012 recipient. Taichung was selected through a year-long evaluation that included quantitative analysis of extensive data on the community, site inspections by ICF's co-founders, and the votes of an expert international jury.

Taichung, with a population of 2.7 million, of whom 1.3 million live in its metropolitan area, is a city with great ambition. When the city and county of Taichung merged in 2010, it created a huge metropolis uniting completely different economies: a major seaport city and a rural county under the leadership of Mayor Chih-Chiang (Jason) Hu.

The city and telecom companies partnered to create thousands of WiFi hotspots, fiber-based broadband and 4G WiMAX now reaching more than 90 percent of the population. Through imaginative applications developed by public-private partnership, ICT has become a driver of greater global competitiveness. The backbone of Taichung's manufacturing economy is a network of 1,500 precision machinery makers and tens of thousands of SME suppliers. Its annual output is US$30 billion and its export of machine tools is ranked third in the world.
Click headline to read more--