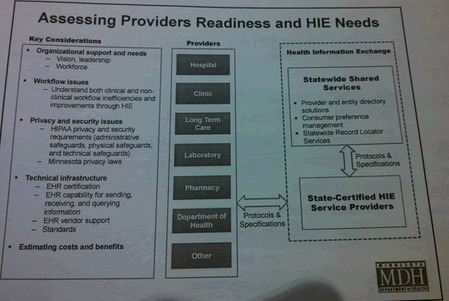 The Task Force this month was all about healthcare. It was interesting to hear about the impact of moving healthcare online – both in terms of improved health and reduced costs. And it made the point that Minnesota residents and Minnesota tax payers need broadband to take avail the state of these benefits.
We also got a quick Legislative update – and while the balls are still in the air – as of Tuesday – the Office of Broadband Development is slated for $1 million (although that is expected to be reduced in Senate) and the Office has been moved to DEED.
Read on for full notes..
Click headline to read more, access hot links, watch video clip and view slide share presentation--