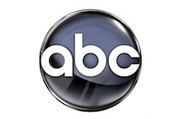 This week, ABC is taking the fight against Aereo to the New York-based startup's home turf: the network will start streaming its entire programming schedule in real-time to viewers in New York and Philadelphia. This marks the first time one of the major broadcasters has streamed a 24-hour live feed online.
However, there are a few key differences between ABC's and Aereo's approach: After a six-week introductory phase that will be open to anyone in the two markets, ABC's streams will only be available to authenticated cable subscribers. And ABC is using cloud technology to deliver its live streams, making the endeavour a whole lot cheaper than Aereo's.
ABC will start to stream its programming to iOS devices in these two markets Tuesday, and intends to quickly expand the service to other markets where it owns local stations. Viewers served by ABC affiliates may get access to the live streams a bit later — ABC first has to negotiate revenue sharing for advertising served on the live streams and navigate the treacherous waters of content licensing.
But Ken Brueck, co-founder and CMO of upLynk, the company that powers the live streaming for ABC, thinks it's only a matter of time before affiliates join the live stream. That's because, from a technology perspective, ABC's live streaming is incredibly cheap: Local affiliates who want to live stream their feed only need a simple $1,000 Linux box that taps into their live broadcast feed and uploads everything to the cloud, where transcoding happens in real time.
Click headline to read more--