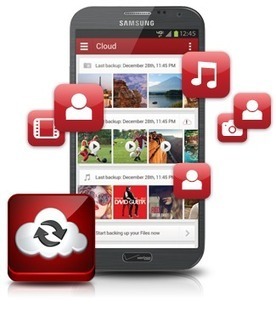 The company that charges customers north of $90 a month for cell phone service with a tiny data plan has introduced Verizon Cloud, a ho-hum free cloud storage add-on for Android devices that is leaving customers cold.
Verizon Wireless is applying the same stingy standards to its online backup service it uses for its paltry data plans, providing customers with less storage than the competition:
Verizon Wireless: 500MBDropbox: 2GBGoogle Drive: 5GBSkyDrive: 7GB
Run over your allowance? A premium plan comes with premium pricing: $2.99 per month for 25GB up to $9.99 per month for 125GB.
The 'could you spare it'-storage allowance is bad enough, but the service's performance is much, much worse judging from more than 5,700 scathing customer reviews. The majority of users rate Verizon's app just one star, primarily because they couldn't give it zero stars.
"It's disappointing that Verizon would release this piece of crap and then encourage people to download it," writes Andrew Gardner.
Click headline to read more--