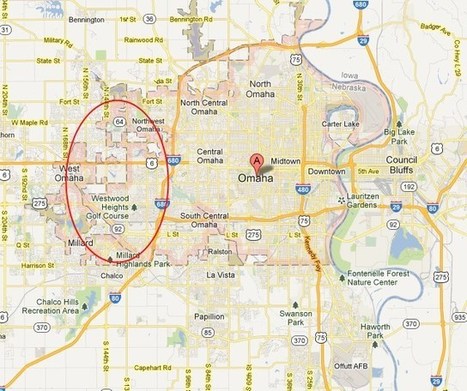 A freak spring snowstorm has covered up much of the anticipated publicity for CenturyLink's plans to launch a trial of gigabit fiber broadband for 48,000 customers in western Omaha.
The phone company announced the pilot project this week amid a historic spring storm that dumped several inches of heavy, wet snow on parts of Nebraska. The media devoted most of its attention to the weather.
CenturyLink admits its gigabit fiber service is a pilot project designed to test consumer demand and the tolerance of local officials for limiting upgrades to selected neighborhoods and customers most likely to buy the service.
CenturyLink has priced the gigabit service comparably to Google Fiber — $79.95 a month if bundled with other CenturyLink products. Standalone broadband is nearly twice as expensive — $149.95 a month.
"CenturyLink is pleased to offer its Omaha customers ultra-fast broadband speeds up to 1Gbps to help keep pace with growing broadband demands," said Karen Puckett, chief operating officer. "This demonstrates our commitment to deliver communications solutions that provide our customers with the technology they need to enhance their quality of life, now and into the future."
CenturyLink will not be building the fiber network from scratch. The company already runs a 100Gbps middle-mile/institutional fiber network in Omaha that reaches certain business clients and serves as a conduit for CenturyLink customer traffic.
CenturyLink will supplement that by using the remnants of its predecessor's long-gone Qwest Choice TV service. The company will spend millions to run fiber connections to homes and businesses, but around 9,800 residents formerly served by Qwest's television service will be able to sign up for CenturyLink Lightspeed Broadband as early as Monday. Others may have to wait until as late as October.
Click headline to read more--