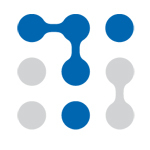 President Obama has nominated Michael Froman to be the new USTR, to take over for Ron Kirk who stepped down recently. Most of the stories on Froman note that he's well known in this space and has been a key player in a number of trade agreements -- including with South Korea, Colombia and Panama. That should worry us all, because those three awful trade agreements more or less set the tone for ACTA and TPP with their incredible levels of secrecy, combined with ridiculous and extreme intellectual property provisions.

People have noted that South Korea's free trade agreement was "the model" for ACTA, which included exceptionally ridiculous copyright rules. In fact, most recently, South Korea is starting to push back and reconsider those rules that were pushed on it by the US. The agreement in Panama led to that country passing what some referred to as the worst copyright law in history. And, as for Colombia, you may remember that it rushed through its own dreadful version of SOPA in a mad dash to get into "compliance" with that free trade agreement a week before Obama was set to visit.

So all three of those "historic" trade agreements included really nasty copyright provisions. Is this really the guy we want leading the USTR?
Click headline to read more--