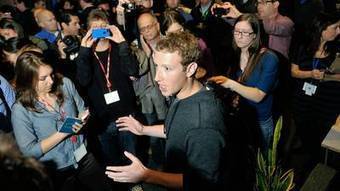 Silicon Valley has wielded its growing political clout at the state Capitol to kill a digital privacy bill that would have given consumers access to information about them being collected online.
Had the Right to Know Act become law, California would have been the first state to take direct aim at an online industry that stockpiles and trades in a wide range of personal data about nearly every adult in the United States.
In a major defeat for consumer groups and privacy watchdogs, AB 1291 will instead become a two-year bill, effectively putting it into a deep freeze until next year.
Assemblywoman Bonnie Lowenthal (D-Long Beach) said she preferred to wait rather than "water down" the substance of her bill.
"Californians don't need to be persuaded that they should be able to ask a business what it knows about them and who it's sharing that information with. But in the Legislature, it has become clear that we still have our work cut out for us," she said.
The bill faced vehement opposition from a powerful coalition of technology companies and business lobbies that included Facebook Inc., Google Inc., the California Chamber of Commerce, insurers, bankers and cable television companies as well as direct marketers and data brokers. Their members collectively give millions of dollars to lawmakers and politicians.
Looking to sway public policy, the technology industry has significantly ramped up its presence and spending in Sacramento as it has in Washington. Silicon Valley companies now employ a phalanx of lobbyists in the state Capitol and, in the last six years, have more than doubled spending on lobbying to about $18 million in the 2011-12 legislative session from $8 million in 2005-06.
Click headline to read more--