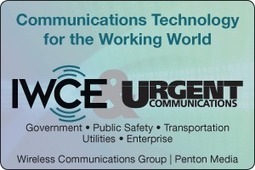 FirstNet next month hopes to conclude its spectrum-lease negotiations with the seven entities that were awarded Broadband Technology Opportunities Program (BTOP) grants to deploy public-safety LTE projects, said a key board member yesterday at the Competitive Carrier Association (CCA) Expo.
Sue Swenson, the FirstNet board member who is leading the negotiations with the BTOP entities, said the negotiations are going "quite well" and that she believes the completion goal—90 days from the FirstNet board's meeting in February—is realistic.
"I'm pretty optimistic that we can conclude these negotiations in the 90-day period that we set out," Swenson said.
Representatives of the seven BTOP entities and FirstNet are working on agreements that not only would allow the entities to proceed with their existing plans, but also would provide the FirstNet board with key insights that will help them formulate a more effective nationwide deployment plan, Swenson said.
"Deploying an LTE network … is not anything new and exciting," she said. "What we want to learn is things like intercarrier interoperability; what we want to learn is in-building coverage issues; what we want to learn is use of excess spectrum—things that are going to be advantageous to the states, things that are advantageous to public safety, things that are advantageous to FirstNet."
Click headline to read more--