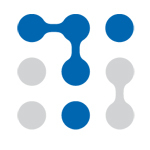 Well, this won't come as a huge surprise. Twice this week we've written about a pair of parodists who have been mocking Time Warner Cable and its customer service, first with a video in which they pretend to be TWC Customer Service reps asking people how they can make service worse for customers, and then involving a recording with a customer service rep who suggested that you weren't allowed to record your phone calls with TWC Customer service, even though they were recording you.
The efforts were part of a parody campaign for a website called TWCCustomerService.com. For what it's worth, Time Warner has since said that there is no corporate policy saying that callers cannot record their calls, and that was merely a case of one rep overreacting.

That said, Time Warner Cable has apparently decided that the duo at TWCCustomerService have gone way too far in their parody attempt and have been going after their various social media accounts one by one.
Click headline to read more--