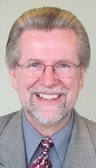 The Wisconsin Public Service Commission released, on March 20, 2013, a new broadband "Playbook" which lays out what Legislators, the public, economic development agencies and broadband providers are doing to expand the availability of broadband throughout Wisconsin.
The National Telecommunications and Information Administrations provided the funding necessary for the Playbook to be developed. A steering committee was developed by the Public Service Commission comprised of leaders in the broadband community, citizens, and state leaders. This is a useful tool for Wisconsin to further explore expanding broadband availability and utilization to those who most need it.
If you would like to view the Playbook, please visit http://1.usa.gov/XqhZvV.
Also, the Governor's budget proposal includes the creation of a broadband expansion grant program. Through this program, the Department of Administration will work in conjunction with the Public Service Commission to identify areas of the state that are underserved by broadband service providers. The grant dollars will be used for broadband expansion to increase access and capacity in qualifying underserved areas of the state.
Eligible grant applicants would include for-profit or not-for-profit organizations including a cooperative, a telecommunication company, or a city, village, town or county in partnership with a for-profit, not-for-profit or telecommunication company. Certain projects would be seen as a priority including projects that have matching funds, involved a public-private partnership, would affect an area with no broadband service provider or an area that has a large geographic area or large number of underserved individuals or communities.
The money the Governor has allocated to expand this grant program will come from the Universal Service fund. For those of you who have not heard of the Universal Service Fund, it was established in 1993 to ensure that all residents of Wisconsin receive essential telecommunications services and have access to advanced telecommunications capabilities. The Universal Service Fund is primarily funded through assessments paid by telecommunication providers.
Click headline to read more--