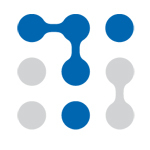 This one is so odd I almost wonder if there were some key points lost in translation (not in language, but from "policy wonk speak" to "journalist speak"). We've talked plenty about the recent move by the Librarian of Congress not to renew the DMCA exemption for unlocking your mobile phone. That story kicked up a lot of anger and protests from people. And while there has been some talk of trying to convince the administration to change the ruling, the general sense seemed to be that the issue would just wait for the review period, which happens ever three years.

However, Greg Ferenstein at TechCrunch is reporting that FCC boss Julius Genachowski claimed that not only were there "concerns" about the ruling, but also that the FCC was going to investigate the matter:
The "ban raises competition concerns; it raises innovation concerns."
Of course, he also admitted that he might not have any actual authority over this particular issue (he doesn't). As great as it would be for some other agency within the same administration to come out and counter another agency concerning this issue, that still seems unlikely.
Click headline to read more--