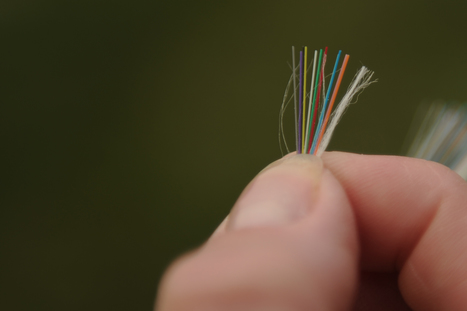 Congressional lawmakers have scheduled a hearing for Wednesday to review the effectiveness of federal funding on broadband expansion, and a controversial Colorado project is expected to be part of the discussion.
Colorado's Republican delegation and rural carriers have criticized Eagle-Net Alliance, a quasi-governmental entity armed with a $100.6 million federal broadband grant, for building out its high-speed fiber-optic network in areas that already had connections while ignoring communities that are in dire need of bandwidth.
"That's going to be a big part of the hearing," a spokeswoman for U.S. Rep. Cory Gardner, R-Colo., said Friday.
Gardner has been a vocal critic of the project and is a member of the House Communications and Technology Subcommittee, which is holding the hearing, titled, "Is the Broadband Stimulus Working?"
Eagle-Net received its grant in September 2010 as part of the Broadband Technology Opportunities Program from the National Telecommunications and Information Administration.
The federal government suspended Eagle-Net's funds in December over environmental concerns related to its network roll-out. Eagle-Net appointed Mike Ryan as interim president in January after his predecessor, Randy Zila, stepped down for personal reasons.
Click headline to read more--