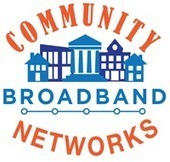 Harold Feld, Senior Vice President of Public Knowledge, is back on Community Broadband Bits to discuss five fundamental rules necessary to ensure we have a great telecommunications system that benefits everyone.
Harold first appeared on our show in episode 23.
Harold explains the Five Fundamentals here and includes a link to their full filing [pdf].
In short, the fundamentals are: Service to all Americans, Interconnection and Competition; Consumer Protection; Network Reliability; and Public Safety. The comments also include some thoughtful words about the balance between federal, state, and local governments in ensuring these five fundamentals.
Click headline to read more and listen to the podcast--