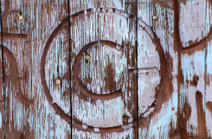 Copyright monopolists insist on the idea of controlling the fruits of other people's labor, such as when other people copy a particular file. This attitude is offensive, insulting, and antithetical to a free market.
The famous philosopher John Locke once published the idea that a person has the right to profit off of the fruits of their labor.
This is only partially true. Once you have sold something, you hold no further rights to profit off of it. This is fairly obvious, but needs to be stated for context.
An entrepreneur can sell one or both of two things: you can sell products, and you can sell services. If somebody decides to make shiny things and sell them, they have a right to profit off the fruit of that labor – but only up until the point where they sell the shiny things. Their ownership of the shiny thing, and their right to profit, ends the second the item is sold to somebody. Conversely, if somebody decides to sell their time in selling services, their right to profit ends the second they stop working for the person they have sold their time to.
In geek terms, entrepreneurship is finding a value differential in society, constructing a conduit between the two endpoints and sticking a generator in the middle of the conduit. Profit ensues from the generator until the value differential has equalized to the point where the pressure is no longer sufficient to overcome the resistance of the generator, at which point the conduit stops working.
This is how a free market works, and it is regarded as the foundation of our economy. However, copyright monopolists are trying their hardest to muddle this simple and fundamental principle, by claiming a continued kind of ownership even after something is sold. That's not how a market works. That's a monopoly. That's harmful. That's bad.
Click headline to read more--