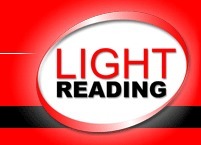 Ted Sarandos, the chief content officer of over-the-top video specialist Netflix Inc. went a bit over the top himself at the Bank of America/Merrill Lynch investors conference this week when he lashed out at the capping and metering policies run by some of Canada's top broadband providers.
"It's almost a human rights violation, what they're charging for Internet access in Canada," he said, later likening the situation north of the border as "almost third-world access to the Internet."
Netflix has had its share of issues with Canada ever since it launched streaming services there, going as far as letting customers adjust their bit rates to help them avoid overage charges. (See Netflix Canada Cuts Video Streaming Quality and Netflix Fears by-the-Byte Tiers .)
Sarandos may need to save some of that fire and brimstone for the U.S., because caps and overage charges here are slowly becoming commonplace, despite concerns expressed this week by Federal Communications Commission (FCC) Chairman Julius Genachowski.
Before we get to the list, we'll mention a couple of ISPs that Netflix probably loves. Verizon Communications Inc.'s wireline broadband remains cap-free, and Google will follow suit as it introduces 1Gbit/s services in the Kansas Cities. (See Google Fiber Bundles TV, Shuns Data Caps.)
But now, here are some ISPs that Netflix hates, or that at least won't be on its Christmas card list.
Click headline to read more and access hot links--