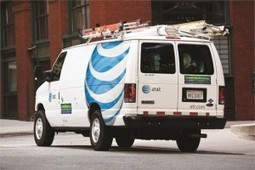 AT&T has sent the Federal Communications Commission a bait and switch checklist that, despite the stated purpose of modernizing telecommunications networks, would also allow the company to completely abandon its landline network and win near-complete deregulation of its broadband service.
AT&T's letter and attached checklist are documents only a policy wonk or careful observer of Big Telecom could easily navigate. Despite the thicket of opaque terms like "TDM" and the not-immediately-apparent importance of the difference between an "information service" and a "telecommunications service," AT&T has, to borrow a phrase from President Obama, some brass ones making its intentions perfectly clear.
With the help of Bruce Kushnick, executive director of New Networks Institute and a former telecom industry insider, we will guide you through AT&T's filing and what it really means.
Click headline to read more and access hot links--