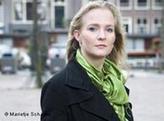 European officials and digital rights advocates said that this week's legal action, brought by the United States against the file-sharing site Megaupload, sets a dangerous precedent for international intellectual property law.
On Thursday, four Europeans were arrested in New Zealand and $50 million worth of Megaupload-related assets were seized worldwide. Three more Europeans named in the indictment remained at large.
The US alleges that the site caused an "estimated harm" to copyright holders, "well in excess of $500 million," adding that the "conspirators allegedly earned more than $175 million in illegal profits through advertising revenue and selling premium memberships."
Seven Europeans now face American legal indictments of "racketeering conspiracy, conspiring to commit copyright infringement, conspiring to commit money laundering and two substantive counts of criminal copyright infringement."
The four men, including the leader, Kim Dotcom, a dual citizen of Finland and Germany, appeared before a judge in an Auckland courtroom on Friday. Dotcom was denied bail at the hearing.
Bildunterschrift: Großansicht des Bildes mit der Bildunterschrift: Four Europeans, including Kim Dotcom (right) appeared in an Auckland court on Friday.
According to the APNZ news agency, also on Friday, Detective Inspector Grant Wormald of the Organised & Financial Crime Agency New Zealand said that his agency carried out the raid and arrest with 76 local officers, working with the FBI. He added that the arrests were requested by the United States for the purpose of extradition.
"It is extremely disturbing that a non-US citizen running a non-US business on non-US soil can be arrested by US authorities for breaking US law," wrote Rick Falkvinge, the founder of the Pirate Party Sweden, in an e-mail sent to Deutsche Welle. "If the Americans are running the world by this kind of force, then I demand voting rights in the United States."
Click headline to read more--