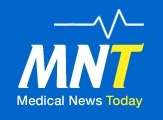 Children with disorders, such as dyslexia or attention-deficit/hyperactivity, are not likely to benefit from working memory training, say researchers.
The study, conducted by researchers from the University of Oslo and University College London and published online in The British Journal of Developmental Psychology, also found that memory training tasks have limited effect on healthy children and adults seeking to improve their cognitive skills or do better in school.
Monica Melby-Lervåg, PhD, of the University of Oslo, and lead author of the study, explained:
"The success of working memory training programs is often based on the idea that you can train your brain to perform better, using repetitive memory trials, much like lifting weights builds muscle mass.
However, this analysis shows that simply loading up the brain with training exercises will not lead to better performance outside of the tasks presented within these tests."