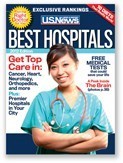 To Help With Dyslexia, S p a c e L e t t e r s A p a r t, Study SaysU.S. News & World ReportTechnique boosted kids' reading speed by more than 20 percent and doubled text-reading accuracy, researchers say.
The spacing manipulation is grounded in a phenomenon known as "visual crowding" in which a letter is more difficult to identify when it is closely surrounded by other letters. This crowding, which abnormally affects those with dyslexia, hampers the letter recognition that is the foundation for all reading in alphabet-based languages.
"What this is telling us is that spacing clearly plays a role, but we've already known it plays a role for all readers," said Guinevere Eden, director of the Center for the Study of Learning and a professor of pediatrics at Georgetown University in Washington, D.C. "It's telling us that, for dyslexic people, the problem is more critical. There is a sweet spot [of letter spacing] somewhere and everyone's sweet spot is probably different."