Scoop.it!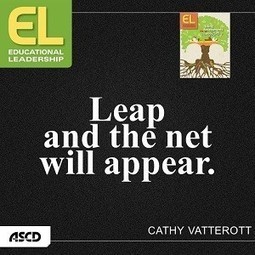 Cathy Vatterott expands on her discussion of "Student-Owned Homework," which appears in the March 2014 issue of Educational Leadership.
Lou Salza's insight:
Did I just hear a resounding crack in the 'wall'!? Can we reconsider why we assign homework? Can we thoughtfully and collaboratively decide how much to assign? And can we remove homework from summative assessments?--just askin'. -Lou
Excerpt:
"......If we want our students to grow intellectually, we have to get out of their heads. Sometimes our voice is so loud, they can't hear themselves think, let alone strategize how to best approach learning. They don't trust themselves to control their own learning because we've never really let them—especially when it comes to homework.
We often require everyone to complete the same homework, perhaps because we believe our tasks are infallible—that reading, that worksheet, those problems will result in the learning we desire. Letting go of homework means allowing students to choose the task that will best help them understand, practice, or apply their learning. It also means letting them determine what amount of practice or study (if any) is necessary to achieve mastery. As students self-diagnose their homework needs, miscalculations will occur. Failing some formative or summative assessments may be a painful but necessary step in the process...."
Cathy Vatterott