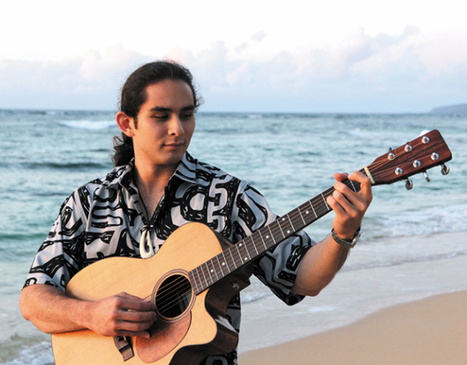 Carvalho studied at Assets School but left after his freshman year, and eventually graduated from Punahou and the University of Hawaii. Like Hara, Carvalho also battled dyslexia.

"Assets School did two things for me: First, it provided an environment I could succeed in, which allowed me to learn to enjoy getting an education. That's huge, because a lot of kids never get to that point, and I believe that it's essential to leading a fulfilling life," he explains. "The second thing I learned was a bit about how my brain works … that it was different, that I would need to play to its strengths, and that I would need to advocate for myself as a student. This would help me through high school and later through college."

Carvalho just released Ke Au Hou, which means "A New Era." His album reflects what he has been learning over the past few years.

"I wanted to create a Hawaiian album that used my foundation in slack key guitar to reflect modern tastes in music, both Hawaiian and American. Now I'm getting ready for a few tours to the West and East coasts to promote it, and beginning to write material for my next album," he says.
Though he did not graduate from Assets, Carvalho credits some of his focus and success to his Assets experience, having been a student there from the second to eighth grade. He has been nominated for two Na Hoku Hanohano awards as well as a Grammy, and has appeared twice on National Public Radio with Garrison Keillor's A Prairie Home Companion.
by Mufi Hannemann