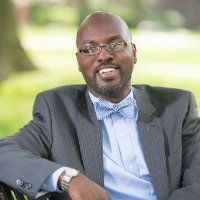 SHAKER HEIGHTS, Ohio -- "A career is what you're paid for, a calling is what you're made for" is an aphorism intended to help put priorities in order. Yet, the possibility of separating the two – career and calling – may seem unlikely, especially if both concepts have intertwined.
Which, could be a dilemma for people such as education professionals – many of whom are deeply committed to seeing their students excel, and therefore, are sometimes viewed as role models by their students.
However, despite the propaganda that appeals to youngsters, it's encouraging to know positive influences exist in local communities. In fact, they're regular, everyday citizens who care about kids and their education. Care motivates these leaders to work overtime - literally, overtime - to preserve school safety, provide tools for quality learning, and manage school operations.