Scoop.it!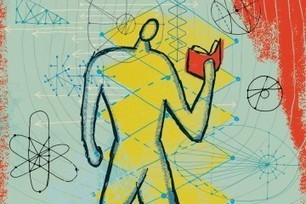 More than 500 scholars, researchers will focus on everything from cell to classroom at JHU's Science of Learning Institute
Lou Salza's insight:
Excerpt:
"....In January, the university launched the Science of Learning Institute to better understand the processes and underpinnings of human learning.
The institute, believed to be the first of its kind, was forged with the goal of understanding learning at all levels of scientific inquiry, including how the brain changes through learning, how development and aging affect our ability to learn, how neurological and psychiatric diseases disrupt or change learning, and why there are such vast individual differences that naturally occur among learners.
In its very existence, the institute will leverage Johns Hopkins' wealth of experience in the field, bringing together an estimated 500-plus scholars and researchers from the brain sciences, education, engineering, medicine, arts, and many other disciplines, says Barbara Landau, the institute's director.
"What we are doing here is completely natural for Johns Hopkins," says Landau, who is the Dick and Lydia Todd Professor of Cognitive Science and vice provost for faculty affairs. "It is a fact that we already have many, many scientists and practitioners in the university who are working on some aspect of learning. This institute will bring them together for new and exciting collaborations that push our level of understanding."