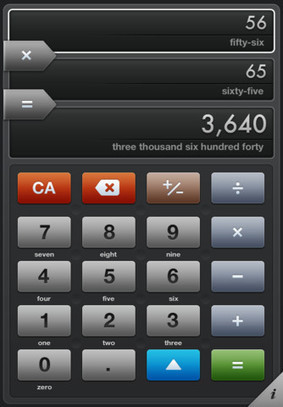 The Resource for Education Technology Leaders focusing on K-12 educators.
" Children with dyslexia can have trouble with many aspects of literacy, including learning the alphabet, recognizing letters, following a sequence of directions and mastering the rules of spelling. Having a son with dyslexia, we tried many things to help him with his frustrations. We used a lot of compensatory techniques and one web-based program that is now an app.
Below are six apps that aim to help kids and adults with dyslexia.
Examples:
Sound Literacy Published by 3D Literacy, LLC- $24.99- This is a full-fledged teaching tool for students with dyslexia. The app is customizable and offers phonemic awareness, spelling by syllables and sound maps. Watching YouTube video http://www.youtube.com/watch?v=t1rX9JWvcWY&feature=plcp will help you understand the wide variety of ways to best use this app for each student.
Dyscalculator Publisher: Bind & Bjerre FREE- This functions like a regular calculator, but in addition to giving the answer with numerals, it gives the spelled-out number, spoken number and graphical (numbers presented as bars)...."