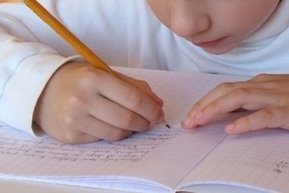 "We feel that we have failed our young people if they are struggling with reading," she said.
"So some students are still struggling with reading as they enter high school and college and one of the wonderful things about this particular course is that it addresses the areas of high school and college in a way that really meets the needs of college and high school teachers."
...A group of teachers will soon become Canberra's first qualified tutors in helping students with dyslexia and other reading disabilities.
The 13 teachers will train all public school teachers in ways to best help affected students in the classroom.
Around 3 per cent of students suffer from severe reading disabilities.
The ACT Education Directorate's Marnie Murphy says the course will be rolled out next year....
"