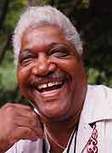 Stressed out? Turn that frown upside down and you might just feel better, new research contends.
Researchers at the University of Kansas subjected college students to anxiety-inducing tasks and found that those who smiled through them appeared to have less stress.
The study, led by research psychologists Tara Kraft and Sarah Pressman, is scheduled for publication in an upcoming issue of Psychological Science.