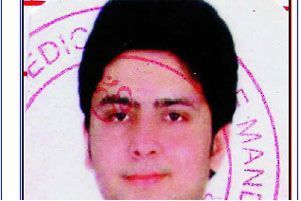 The body of the victim, Paras Bhasin, was identified through his wife's name tattooed on his arm.
The railway police suspect he was crushed by a train but his parents are alleging murder, claiming his wife's family had not accepted the marriage and had allegedly threatened Paras recently.
Bhasin's family, which lives in Meenakshi Garden, west Delhi, said his mutilated body parts were spread across half a kilometre. Police have not yet been able to recover the head.
The railway police they had not come to a firm conclusion regarding Bhasin's death. "We suspect he may have been hit by a train. We are waiting for the autopsy report and investigations are underway. We are probing all angles," said a senior railway police official.