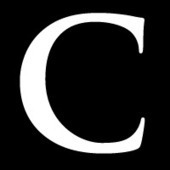 In a new report, "Separate and Unequal: How Higher Education Reinforces the Intergenerational Reproduction of White Racial Privilege," Anthony Carnevale and Jeff Strohl of Georgetown University vividly document how higher education is becoming increasingly stratified by both race and class. More minority students are going to college than ever before, they find, but those students are being channeled increasingly into open-access institutions, while white students increasingly head off to selective four-year colleges. Even with affirmative-action programs, whites are overrepresented at selective colleges by 15 percentage points. The overrepresentation of the richest quarter of the population is even greater, they note, at a staggering 45 percentage points.
Heightened economic and racial segregation matters in higher education, Carnevale and Strohl note, because there are huge disparities in the resources devoted to the education of students at different levels of selectivity. The 82 most selective four-year colleges spend about $28,000 per student annually on instruction, they find, whereas open-access two- and four-year institutions spend about $6,000 per full-time-equivalent student. Controlling for entering preparation levels, students also have considerably higher graduation rates from more selective colleges.
In the report, Carnevale and Strohl do not offer public-policy recommendations to deal with the problems of race and class stratification, but a two-pronged strategy seems appropriate: (1) Find creative ways to strengthen open-access institutions like community colleges and encourage more white and affluent students to attend them; and (2) offer incentives to selective four-year colleges to recruit more low-income and minority students.
The Century Foundation's Task Force on Preventing Community Colleges From Becoming Separate and Unequal (of which Carnevale was a member) released a report in May that calls for greater state and federal resources to flow to open-access institutions serving students with the greatest needs—roughly the reverse of what happens today. The report also calls for strengthening transfer arrangements between two- and four-year institutions, and creating more honors programs in community colleges.
Click headline to read more--
Via
Chuck Sherwood, Senior Associate, TeleDimensions, Inc