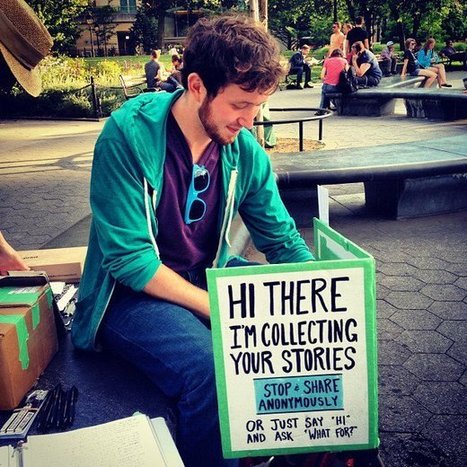 "The Strangers Project is the creation of Brandon Doman, a New Yorker who collects anonymous stories from strangers.
It began in 2009, as he was people-watching from a coffee shop. On a whim he placed a sign that said, "Hi There! Please stop by and share your story!"
To his surprise, dozens of people agreed to write their stories in his notebook. His only requirement was that it had to be true. Four years later he's collected over 5,000 anonymous stories from strangers around the country."