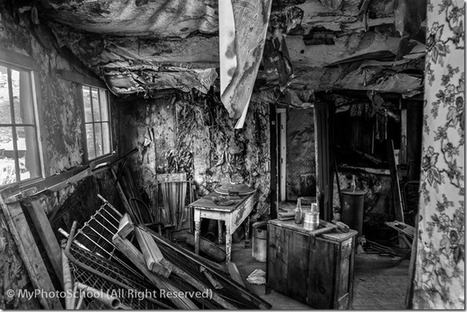 "A picture is worth a thousand words" – this is a quote we're all familiar with! The idea of course is that a situation, or an idea, that would take a lot of words to describe or explain, can be illustrated by just a single image. Or in other words, a single photograph can tell a story.
But some photos tell more of a story than others. So what makes a good storytelling photograph?
A photograph of a deserted beach at dawn, with nothing but sand and sea in it, may well be beautiful, but doesn't necessarily tell much of a story.
But the same scene with a line of footprints along the sand, and a distant figure, might have a bit more of a narrative.
A photograph doesn't have to have people in it to be a storytelling photo – for instance, a picture of a room in an abandoned house, with an old rusty bedstead and a broken jug on the floor, may tell a poignant story, conjuring up questions about the people who used to live there, and why they left.
But more often than not, a storytelling photo will contain at least one person.
[Image credit/copyright: MyPhotoSchool]