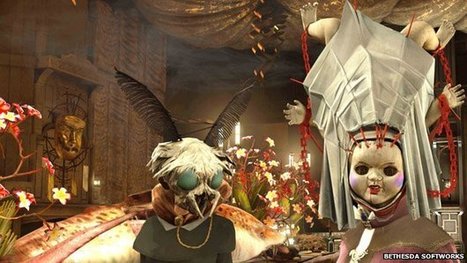 The web is making changes to the way that stories are told as fans, creators and writers help fictional worlds persist beyond a single telling
That common back story is just one example of what is known as trans-media - something the web has made increasingly common. Like its name suggests, trans-media happens when a story transcends the narrow confines of a single telling, be that in a book, a comic, on film or in any other media.
"People use that approach because it helps extends their stories over timelines and territories so it can span the real world and the digital world," said Alison Norrington, a writer who uses and teaches trans-media techniques.
Trans-media is the reason why there is often a game of the movie, or a spin-off book, TV series or cartoon.