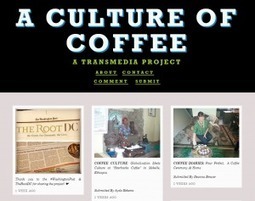 With readers juggling their tablets, mobile phones, laptops and more as they consume the news, journalists have an opportunity to create a new kind of story.
Transmedia storytelling means dividing chunks of a story across multiple platforms to form one cohesive narrative. Transmedia stories often have audience engagement as a key goal.
Creating an online component to a documentary film, hosting a live event to complement a recent profile on a needy cause, or pairing an interactive website with your book release are all ways to build audience engagement across platforms.
The term "transmedia" has met its share of controversy, as it's often used to describe the techniques marketing and entertainment industries use to promote new films and TV series (and rake in money).
But whatever you call this form of storytelling, it lets you take advantage of multiple media in unique ways. If you give it a try, keep these tips in mind: