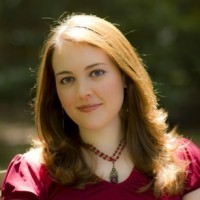 There was nothing technically wrong with the stories (that I'd found yet), but the voice either felt stilted or simply not engaging. And that's a problem. One I've seen far too much among published and non published writers alike. Now I may be a lot more picky than the average reader (I think most writers are), but one of the things that is imperative (IMO) to a book's success is the author's voice. The plot itself might be the 7 millionth derivation of some common trope, but the thing that will make it unique is the author's voice.
When I open a book, I expect to hear it. I want to be engaged and entertained or at the very least not annoyed by prose that sounds like a 10th grade book report.
One of the best pieces of writing advice I ever got (thank you Mrs. Key, my 8th grade English teacher), is to write like I talk. I've never forgotten that. It means that I often break technical rules of writing.