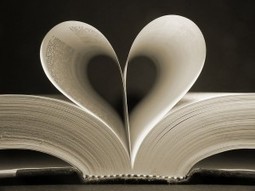 So, as a writer, how do you do that—target the heart of a story? Is there some secret, or a trick to it?
Do those "great" writers who write timeless, unforgettable books use some arcane method or formula that no one knows about?
Nope. But I would venture to say they have a drive or need to do more than put a bunch of interesting words on a page—or appeal to the masses in order to sell a certain number of copies. They not only have a story to tell, they want to tell it passionately. They have a story with heart, that will appeal to the heart, and they delve into their own hearts to tell it.