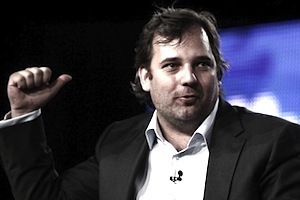 In network television a writer literally runs the show. They are appropriately named "showrunners" because they both write and oversee production.
Dan Harmon was the showrunner for a critically acclaimed comedy TV series named Community that found a rabid online following, but never hit ratings.
Throughout the 71 episodes that he wrote and created for NBC, Harmon blogged extensively and nurtured a growing legion of Twitter followers, now totaling upwards of 150,000.
His rapt online audience followed his every word, his unique storytelling and comedic know-how of pop culture made both the show and its creator seem to have one voice.
Then something happened …