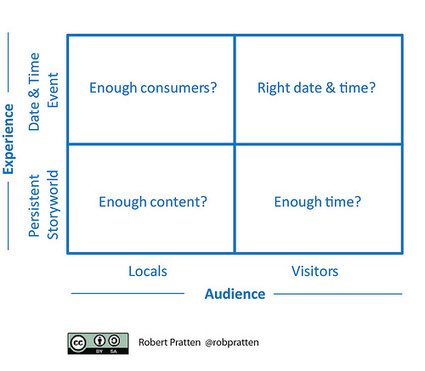 Location-based storytelling is popular and there is much to gain by applying a transmedia storytelling-based approach.
In summary, when creating a location-based story:
design for the experience to be location-aware, not location-dependent
design for existing behaviors
If the story uses game mechanics to enhance the experience then:
assume nobody will read the rules
give rewards early and frequently
Most important of all is to know the audience and to layer the experience based on different levels of participation. Yet to really start considering the audience and participation, you need to decide the business model and what type of experience you're really creating.