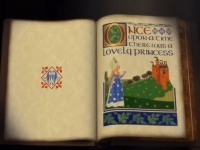 It's been 10 years since Shrek emerged from a child fairytale book to one of the most recognizable cartoon characters of all time. Who can ever forget the open scene where Shrek started to narrate, "Once upon a time, there was a lovely princess…" The story left a memorable impression.
Successful presenters, public speakers, salespeople and politicians have mastered the art of storytelling like Shrek, and as a jobseeker, you should too. It can be a powerful tool that helps provide a lasting impression with hiring managers. We tend to remember stories longer and better than just facts on a resume.
The stories you must be ready to tell are about your experiences that took place in previous jobs, things that back up the skills and qualifications you wrote about on your resume.
Storytelling is a skill that can be learned. Here are three tips to help you be a good storyteller at your next job interview:
Via
Gregg Morris