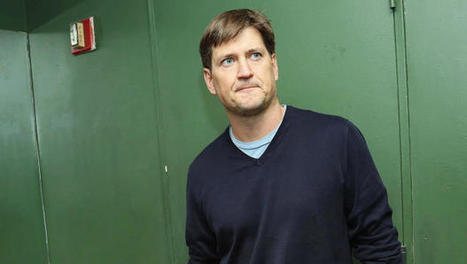 Bill Lawrence has his fingerprints on roughly 35 of all sitcoms it seems. As his new show, Undateable makes its debut, the creator of Scrubs and Cougar Towntalks to Co.Create about how to write a sitcom and how to get it on TV...
TV IS AS MUCH ABOUT EXECUTION AS IDEA
I look for two things when people come to me with show ideas: 1. They're passionate about the idea, not just trying to sell it as a piece of business, and 2. They can actually do the gig. TV is not as much about the idea as people think--it's about the execution. When you think about Cheers, it's just a bunch of friends in a bar, and if they couldn't execute that, it would've been disastrous. That's why there's not a lot of overnight success in TV. Mostly, people need to work on and produce shows for a number of years. Some sitcoms might have a high-concept to hook you in, but then they become an ensemble piece about the characters.
Via
siobhan-o-flynn