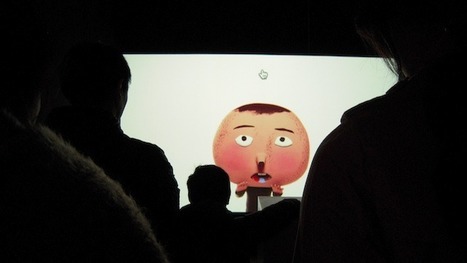 What's The Deal With Interactive Filmmaking?
Kinoautomat in 1967 is the first example of a film where the audience could choose different story lines. Today, point-and-click adventures are still made for the web and for DVD but with a limited number of choice possibilities, the interactivity feels sometimes more like a gimmick than a mechanism that's designed to contribute to the telling of the story itself. Some recent examples that seem to be trying to challenge that are the projects Self Control Freak and Being Henry.
Another way to immerse an audience is by using transmedia storytelling, which tells a single story across multiple platforms and formats using digital technologies. A single story may start as a web series, continue on to a Facebook experience, or maybe a GPS-enabled mobile component. This method has proven to be most successful for a series or long-running project where there is already an established fanbase who is committed to following the different characters and plot lines. Of course, there are also some interesting stand-alone projects. Transmedia storytelling trailblazer Lance Weiler has had a number of successful projects in this realm, among them the award-winning film Pandemic, which combined live events, a short film, and an alternate reality game to construct a rich, multi-layered experience....
Via
siobhan-o-flynn