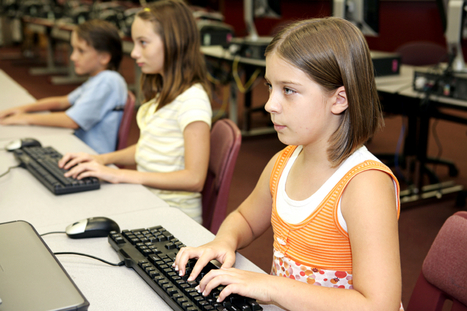 STEM is more than a buzzword or a fad. President Obama has built a significant portion of his education policy around increasing interest in science, technology, engineering and mathematics, from hosting White House science fairs to launching a "master teaching corps" of STEM educators.
The STEM focus is based, in large part, on an assessment that STEM fields will produce the most high-wage jobs and entrepreneurial innovation in the near and long term. Focusing on STEM is a smart investment based on pretty solid evidence.
But at the same time, we may be under-emphasizing the best STEM opportunities out there.
According to research from the University of Washington, based on data from the Bureau of Labor Statistics, 71 percent of all future STEM jobs will be "computer occupations." This chart from the research hits you over the head: It shows that nearly three out of every four jobs we expect to be open in the areas of science, technology, engineering and math will be in technology – in particular, computers. Computer coding, software design, data and system management.
The next highest percentage of future STEM jobs is in engineering – at 15 percent. No other single projected STEM-related occupation tops 4 percent. When U.S. News ranked the best jobs of 2014, the first two spots were software developer and computer systems analyst. Web developer was No. 9.
Computer skills will be essential to success in non-STEM fields as well. As Ed Lazowska, the author of the University of Washington report, pointed out: "Fields from anthropology to zoology are becoming information fields. Those who can bend the power of the computer to their will – computational thinking but also computer science in greater depth – will be positioned for greater success than those who can't."
read more...