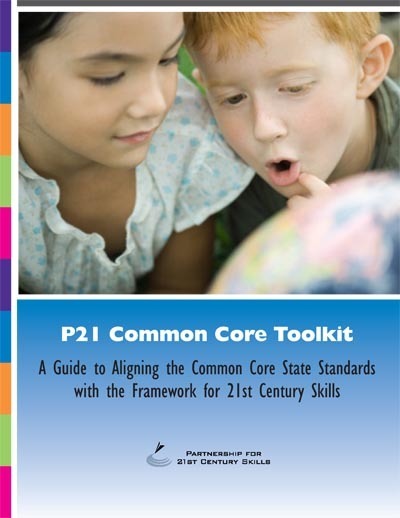 A Guide to Aligning the Common Core State Standards with the Framework for 21st Century Skills Get the P21 COMMON CORE TOOLKIT
* Designed to support efforts of all state & district education leaders who are implementing CCSS within P21's comprehensive 21st century skills framework and are committed to preparing young people to succeed in college and today's challenging workforce.
* Provides a necessary overview of how P21 framework & CCSS align and support each other
* Shows what aligning P21 skills and CCSS looks like through examples & sample lessons
* Complies and identifies useful resources and links for education leaders currently working to implement CCSS
Copyright © 2011, The Partnership for
21st Century Skills. All rights reserved.