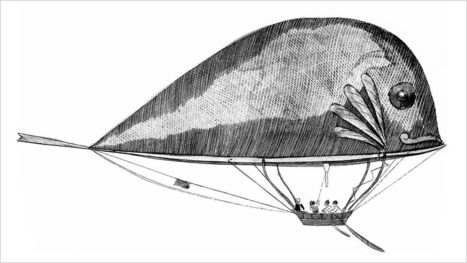 Persistence is key.
You've got an idea for something that will improve your company's bottom line or make it a better place to work. Nice going. Now for the hard part: How do you get people on board? How do you get funding? And what should you do if your idea doesn't catch on?
What the Experts Say
In an ideal world, you'd come up with a genius new idea, tell your coworkers about it, and they'd immediately grasp its brilliance. Your boss would love it — and you! — and give you the resources you need to execute it. But that's not reality. "It's very hard to start a new initiative," says John Butman, author of Breaking Out: How to Build Influence in a World of Competing Ideas. "It's hard to get people to listen to your idea, to understand your idea, and to take action." It may be difficult, but it's also a vital skill to master. "Organizations need to keep changing, adapting, and innovating," he says. "If they don't, they stagnate and disappear." But it's not only the success of your company that's at stake, says Susan Ashford, professor of management and organization at Michigan's Ross School of Business. The ability to get new initiatives off the ground is also critical to your career. "You want to stand out, be visible, and get noticed as a leader," she says. "And one of the ways to do this is by suggesting change ideas and implementing them." Here are some pointers on how to get your idea moving. Read more: click image or title.
Need funding?
Get your Free Business Plan Template here: http://bit.l/1aKy7km
Via
Marc Kneepkens