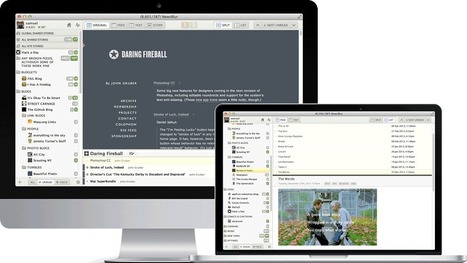 NewsBlur is a personal news reader that brings together people to talk about the world.
Features :
News reading: With first-class iOS, Android, and web apps, NewsBlur is an easy and organized way to read the news wherever you are.
Training: By using NewsBlur's training filters, you can hide stories you don't want to see and highlight the stories that interest you. Teaching NewsBlur your preferences (or lack thereof) for certain blogs, authors, and topics cuts down on the noise and connects you with the news that interests you most.
Social: Sharing and talking about the news is not only fun, but allows you to break out of your routine and embrace the serendipity of your friends' tastes.
Blurblogs: Even if your friends aren't NewsBlur users, they can keep up with what you're reading through a public blog of all the stories you've shared, including your comments.