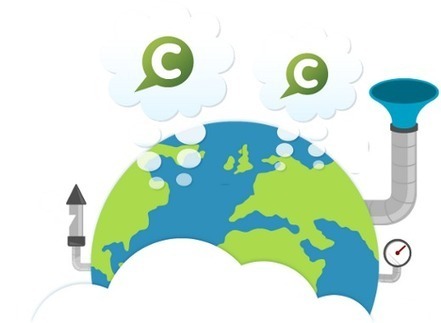 Be Social. Collaborate with your clients, partners, and employees more efficiently!

Go beyond file sharing and integrate content with stakeholder feedback in a single view. Everything in one place to make your collaboration easy.

Top security for content you upload & create on Clinked!

256-bit SSL encryption is used for content upload & download. Our data centers are ISO 27001, SAS70, FIPs, FISMA & PCI certified - making Clinked safer than most local servers!

More than file sharing - Clinked empowers you to easily create web pages for internal & external use

Create & share content within your groups directly on webpages with our powerful wiki platform. Combined with sharing files, you easily offer Extranet or public work spaces for your target groups.

Clinked makes your project management easier!

Assign tasks, request approval to documents & pages, and use version control to easily access any older versions. Customize user permission per person.

LEARN MORE SIGN UP FREE

Why Clinked for collaboration

Share content online easily & safely with colleagues and partners. Community feedback is integrated with your shared files & web page content, making Clinked a powerful & user-friendly collaboration platform.

Why Clinked for collaboration
Top security for your content!
Your content is safely accessed and stored with Clinked on a member permission basis: we use 256-bt SSL encryption for content transit, and our data centers are SAS70 certified.
Welcome in the New Tech Age where Curation is Social Media King http://bit.ly/CurationKing tell you Lucian a normal teacher who work a lot to became Social Media Curator http://xeeme.com/LucianeCurator . Now I want to implement Curation Restart Education Project http://bit.ly/credproject ; and for this reason I invite you to join and collaborate and followhttp://twitter.com/web20education ; like http://web20education.bo.lt/credprojectfacebookpage. and get free our mLearning app http://web20education.bo.lt/credapp . Kindly I invite to read all my blogs daily http://bitly.com/bundles/web20education/1 and Subscribe free to my research blogs http://bitly.com/feededtech20blogs . I write weekly in my 1st research blog about top 10 tools http://bit.ly/myresearchblog , In my curation Blog http://bit.ly/curationblog I write daily about startupcuration tools : I also write in http://bit.ly/startup4edublog about startup edtools and apps .