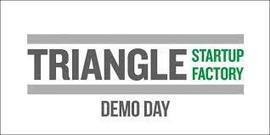 Perhaps the most interesting MAJOR conclusion after watching 6 startup presentations and doing a days worth of research into them is The Social Startup needs to be a book!

This summary of yesterday's Triangle Startup Factory Fall 2013 Showcase exposes some major content and social marketing flaws.

It also summarizes at least two ideas, Christian online gaming from 4Soils.com and client management wth Brevado.com I wish I could invest in. Other solid ideas well trimmed against their inteded targets too.

Social Startup needs to be a BOOK! or an ebook!