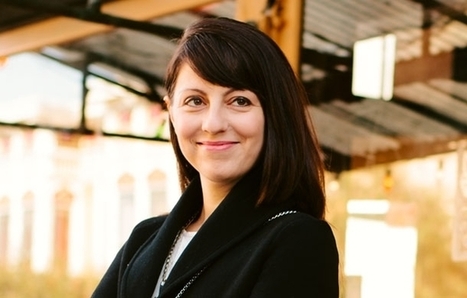 On "Charlie Rose," Deena Varshavskaya, founder and chief executive officer at Wanelo. The online social media app connects millions of consumer with some of the biggest brands, as well as the tiniest of independent boutiques.

Marty Note
Listening to WaNeLo's founder discuss her experience raising money and goals for her social shopping company made me realize I was listening to the sound of a clean slate brand. Wanelo is the first salvo in the "social shopping" wars sure to erupt.

Rose asks a good question, "Why won't Twitter and Facebook follow your lead?" They will and Deeena's best defense is a good offense. I signed up for Wanelo and its an intriguing play that couldn't exist without smart phones.

There's "mobile first" and then there is a company like Wanelo who is conceived and could only be possible with mobile. When Deena mentioned that more than 80% of their traffic is mobile my heart skipped a beat and I realized how clean slate this affiliate money play really is.

By mashing up retailers and accepting affiliate money Wanelo has to create a fun and exciting interface. They are about half way there. The way you create your store with swiping is cool and a #muststeal idea, but there is little more to recommend or hold interest currently.

Rose asked all the right questions about WHY and being first is a big recommendation, but not the only thing needed to survive. The UI is worth some money and their more than a million young followers are worth a lot too. Deena correctly locates the biggest challenge in today's market - getting people to love and interact with your content NOT mining or creating some unique Intellectual Property (IP) that can be protected and held over others.

Wanelo walks into social shopping, creates a "game console" using smart phones and will probably be adding gamification soon (if they are half as smart as they seem) and there is the first mover advantage. Important interview about the future of "social shopping".