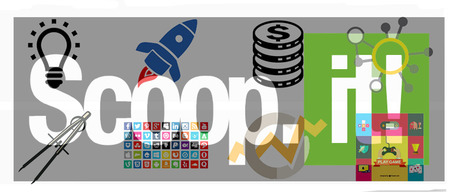 Adding Scoopit Magazines
This post shares the easy how and why of adding @Scoop.it "magazines" to your blog or websties. We work with and around a lot of startups. Every startup is so widget focused they have a hard time creating the content marketing needed.

Why is content marketing so NEEDED for startups? Well let's see. Want to get funded? Want to scale? Content marketing can help, but virtually no startup thinks that way.

Every startup we know is so widget focused they can't see forest for trees. Widget focus isn't unimportant, but at some point soon you will need to sell that widget to someone for money. Content is the magic key in that "sell to someone for money" door.

The best return on any startup's content marketing time is to curate content - i.e. leverage brand relevant content from experts. When you don't have time or inclination to create great content you can get more reach and return from finding highly relevant sources (for your business content) and curating them.

Be sure to follow and contribute to those who you curate from too (or your curation can feel like stealing). This Curagami post explains how easy it is to curate content with Scoop.it and then add the magazines you create to your startup's blog or site.