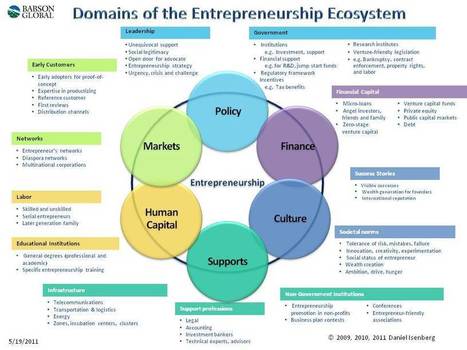 Why is a support system for entrepreneurship needed?
Because starting something new and growing it is hard work, and essential to the vibrancy of the region. And, each region needs to play to its own special strengths. In an open letter to President Obama on the founding of Startup America (one of the merged entities of UP Global meeting in Iowa's Creative Corridor next week) Isenberg challenged the new team:
Entrepreneurship is hyper-local in that all "species" of entrepreneurs gather around extremely small "watering holes" to draw from the resources (people, ideas, capital, customers) they need to start up and grow. We can't mass produce Silicon Valleys, and its venture capital model does not work in Tucson or Minneapolis. One size does not fit all, so you need to help each locale cultivate the ecosystem that best fits it.
To read the full article, click on the image or title.
Get your Free Business Plan Template here: http://bit.ly/1aKy7kmWhy is a support system for entrepreneurship needed?
Via
Sculpt
,
Ivan Berlocher