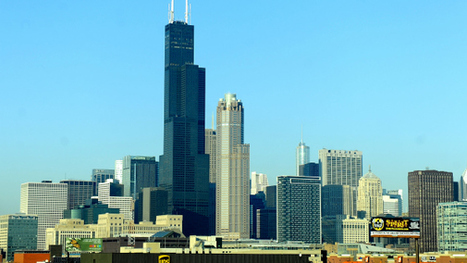 LESS than two years ago a new centre for digital start-ups, called 1871, opened up shop in Chicago. At first its 50,000 square feet of jazzy furniture, polished concrete and shiny glass were largely empty of people. Today things couldn't be more different as it thrums with entrepreneurs, laptops and lattes. Whiskery coders sit hunched on beanbags, tapping on Macbooks. In one spot a geek is on a video call. In another, two men are testing a circuit board while drinking coffee.
This co-working space is the most visible manifestation of a noticeable uptick in technology activity in the city. In 2012, a start-up company launched every 24 hours. The third quarter of 2013 was the digital-technology sector's second best ever, with $265m raised. (Actual funding is probably far higher thanks to a non-disclosed investment in GrubHub, an online takeaway ordering service.) Three companies, Braintree, Train Signal, and Power2Switch, were acquired for a total of $845m according to Built in Chicago, a start-up website. Many other co-working spaces are springing up, too. The latest is called The Warehouse, and is being built by the founders of Groupon, a home-grown technology behemoth.
Continue reading... click on the title of the article.
Get your Free Business Plan Template here: