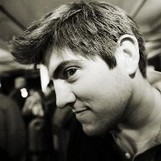 After 13 years at startups—the last four at Twitter—I've made the transition into venture capital as a partner at Redpoint Ventures. It has been just over a month since I began spending my days on Sand Hill Road and in that short time, I've learned quickly about working in a tight, seasoned partnership as well as having listened to some of the smartest, most interesting startup pitches.
Thus far, my transition from an operating role into an investing and advisory role has been a rapid, intense education. Some parts of the job are as I expected but others have been surprising. Before it all becomes a big blur, I thought I'd share some of the most interesting and unexpected lessons I've learned —so far:
To continue reading, click on the title of the article.
Get your Free Business Plan Template here:
Looking for VC capital? Learn from the best, watch this presentation by the CEO of Growthink: 'VC Pitch Formula'
Via
Guillaume Decugis
,
Marc Kneepkens